Are there any water garden plants that do well in the shade?
Yes, there are many water garden plants that do well in the shade! Here are a few.
Marsh Marigold (Caltha Palustris) is a shallow water plant that will give you sunny yellow color in early spring. A perennial plant with mounding habitat and growing 1-2' tall with heart shaped green foliage and clusters of yellow flowers.
Bog Bean (Menyanthes Trifoliata) Thick, woody rhizomes spread horizontally across the water sending a trio of leaves along with lovely pink buds that form delicate, white, frilly flowers for a short period in the spring.
Water Hawthorne (Aponogeton Distachyos) is an attractive, deep water marginal plant that grows from a small bulb and prefers cool water. Grows and blooms in water 35-65 degrees. Lovely white flowers with oval shaped green foliage in fall and spring, prefers cool water temperatures and go dormant in the summer months.  
Cardinal Flower (Lobelia Cardinalis) Grows upright with green, columnar foliage and red flowers. Grows best in moist soil along stream beds, ponds and waterways. Attracts hummingbirds!
Lizard's Tail (Saururus Cernuus) adds some late season color to the shady area of your water garden with large white patches on the green foliage in addition to the white flowers. Great when grown on the banks of ponds or streams.
Golden Club (Orontium Aquaticum) An unusual specimen with deep green, waxy foliage. Slow growing with clumping habitat and white spikes are topped with club-like golden-yellow flowers that stand tall above the foliage.
Aquatic Forget Me Not (Myosotis Scopiodies) has dainty, light blue flowers from early spring until fall, when grown in moist shady areas of your shady water garden. Airy green foliage. Plant is self seeding.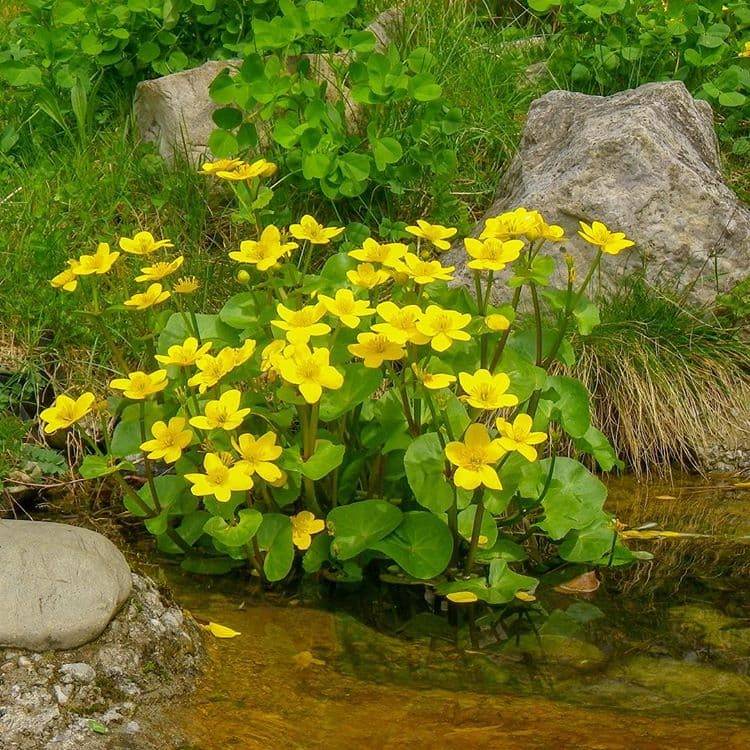 ---
Are there any Taro that are tolerant of low-light conditions?
Taro (Colocasia) are extremely tolerant of low light conditions and make a bold statement when planted in the shady area of your water garden. There are many varieties to choose from, here are just a few:
Blue Hawaii Taro-Heart shaped green leaves with purple-blue veining.
Electric Blue Gecko Taro-Has glossy, blue-black leaves.
Elena Taro-Bright, chartreuse, heart shaped foliage.
Imperial Taro-A green leaved taro with purple blotches.
Mojito Taro-Green leaves are speckled with burgundy-black blotches.
Red Stem Taro-Has lime-green leaves with cranberry-red stems.
White Lava Taro-Green leaves with creamy-white veining in the center of the leaf.
Other plants that do well in low light conditions are:
Firecracker Plant (Cuphea Ignea) Fascinating plant with green foliage and covered in orange-red flowers.
Horsetail Rush (Equisetum Hyemale) has bamboo like foliage with tubular stems that are evergreen.
Umbrella Palms (Cyperus Alternifolius) Narrow spiky leaves atop long green stems.
Arrow Arum -Green, arrowhead shaped leaves with small white flowers.
Although the plants I have listed above will do well in the shade, they may not bloom as profusely as they might with additional sunlight. However, these plants will give you a beautiful shade garden with some color and plenty of texture and variety to spice up any shady area in your water garden feature
---
Are there any waterlilies that will grow in low-light conditions?
Some waterlilies are tolerant of low-light conditions. Here is a list of waterlilies that will bloom in part- shade ponds and water gardens:
N. Rhonda Kay is a large waterlily in a striking lavender-blue color. Pads spread 3' in each direction and flowers stand tall above the surface of the water. When two or more are planted together, it creates a firework display of "star" waterlily blooms. Will bloom with as little as two hours of sunlight!
N. Colorado is a salmon-peach, perennial waterlily and is a tremendous bloomer. It is extremely tolerant of low-light. This is a dependable and beautiful waterlily that looks great in any pond!
N.Clyde Ikins is a peachy-yellow, perennial waterlily that blooms well in low-light ponds and water gardens.This waterlily is always a customer favorite!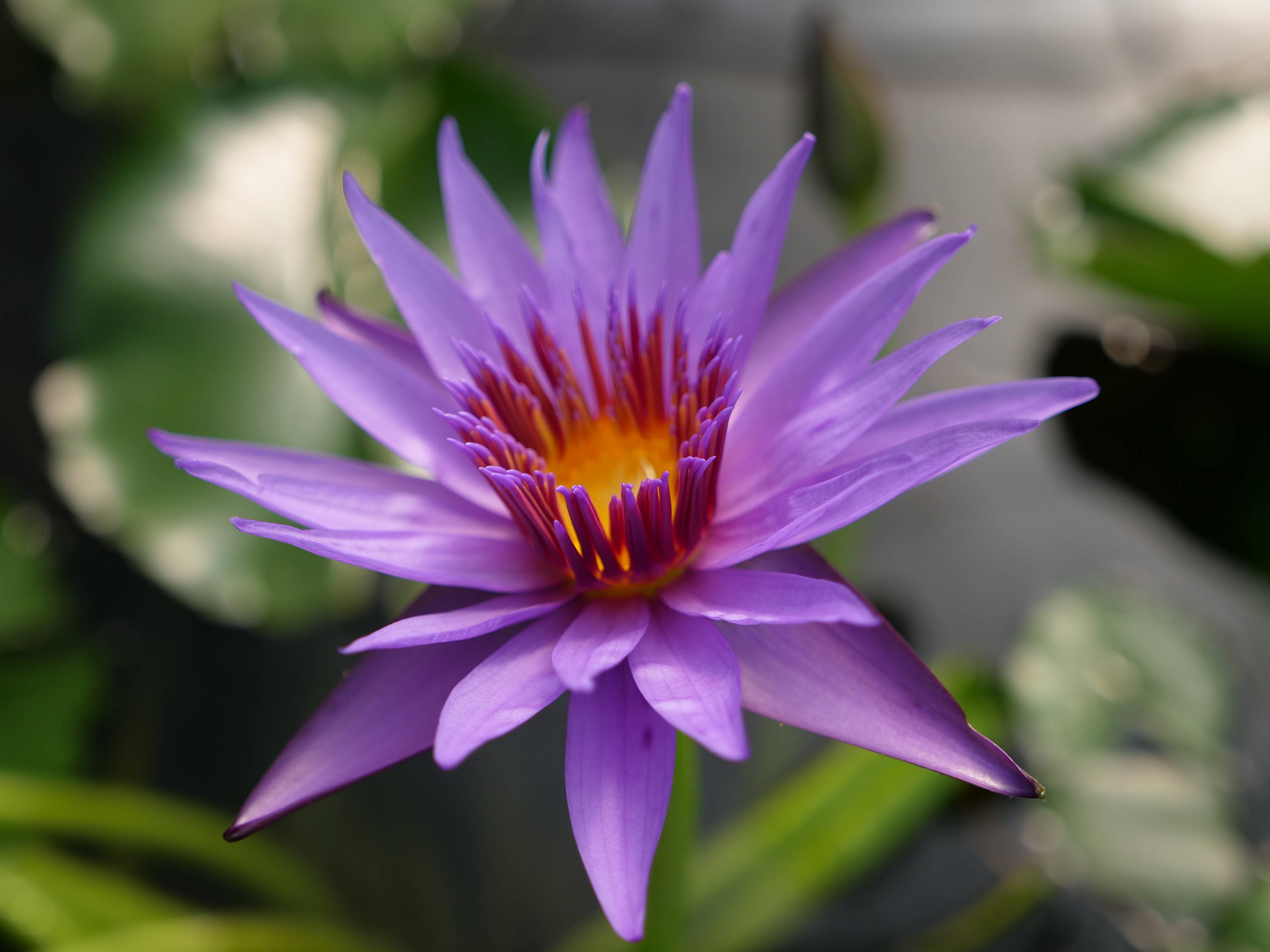 ---
Will Lotus do well in my shady water garden?
Some Nelumbo Lotus will grow and bloom with as little as four-five hours of sunlight although not many flowers will be produced.
Some other plants that will tolerate a shady water garden setting are Impatiens, Compact Papyrus, Ferns, Joseph's Coat, Chinese Lizard's Tail, Coleus and Blue Flag Iris. Although the Blue Flag Iris won't bloom as much as it would in the sun, the sword like foliage will stay green throughout the summer. Enjoy!